WAHU and Chapter Events
The South Sound Chapter has reinvented itself to address the very real need for an educated and concerted voice for the private insurance market and our position as the best suited to address the current health care issues facing Americans.
Meetings are open to all SSAHU members and potential members. The SSAHU Board is always interested in new ideas and new board members to keep our Chapter as fresh and relevant as possible. Please come! Call or email any board member if you wish to attend or verify meeting time & place.
Upcoming Events
The Trump Effect: Employee Benefits Issues To Watch
WAHU is invited to join the Employee Benefits Planning Association (EBPA) for their September Education Program.
Add to my
Calendar
Event Type

Educational

Location

Washington Athletic Club Seattle, WA

Directions

click for info
Special guest offer for WAHU members:
WAHU is invited to join the Employee Benefits Planning Association (EBPA) for their September Education Program, "The Trump Effect: Employee Benefits Issues to Watch."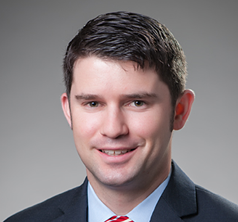 Featuring Presenter James Slotnick, JD; Assistant CP, Government Relations, Sun Life Financial U.S.
WAHU members may register for this event with special partner pricing of $65.00 – typically only offered to EBPA members, this is roughly a 25% discount. We appreciate the partnership of the EBPA and encourage our members to take advantage of this opportunity, particularly those of us who are active within the group insurance markets.
To register, click the Register button below and use the special code, "WAHU" at checkout.
WAHU Members can register by phone until noon on September 27 at 206-623-8632.
NOTE: $65 WAHU OR EBPA members; $85 non-members by registration deadline, September 26. $100 after deadline or at door.
NO refunds after September 26.

To qualify for WAOIC CE credits:
You will need to show government-issued photo identification and signature.
Your WAOIC number is required on the sign in / sign out form.

Hosted by

Event Registration
Date
Session
Time
Credits
9/28/17
New Session
7:15A - 10:00A
See Above
The cost for this event is $65.00 for Members, and $85.00 for Non-members
Registration Instructions
Click the register button to sign up.
Event Registration
You will receive an email confirmation on successful online registration for an event and you will be added to the registration list for that event.
If for some reason you do not receive a confirmation email, you may email wahu@asi-seattle.net or call 206-623-8632 to confirm your reservation and/or to have a confirmation email sent to you.
Cancellation policy
Reservations must be cancelled on or before an event's cancellation deadline in order to receive a refund for that event. There are no refunds for an event that has no cancellation deadline.
Please email wahu@asi-seattle.net if you need more information.